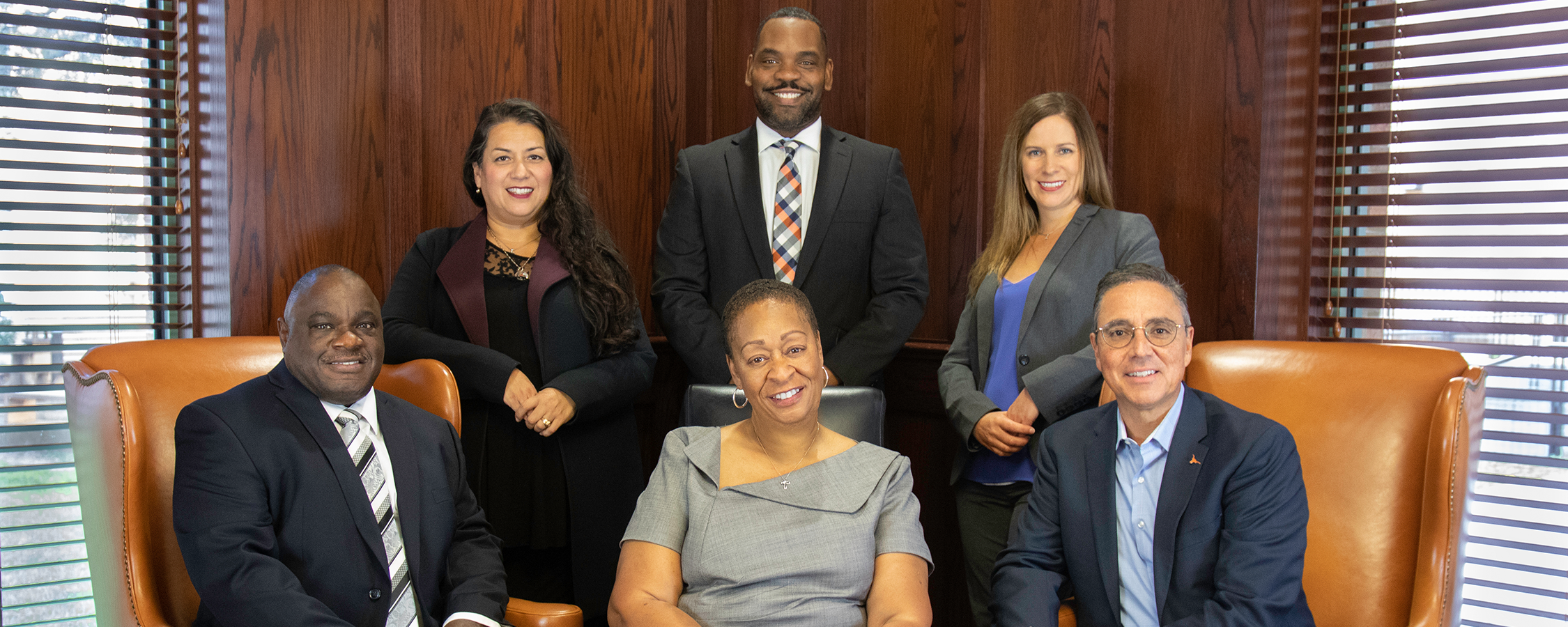 Meet the senior team who ensure our students have the tools, resources and opportunities to change the world. The leaders from our five units – business services, dining, facilities, human resources and residence life – support the campus community in accordance with our mission and vision.
Senior Leadership Team
Associate Vice President

University Housing and Dining

Dr. Marilyn A. Tyus serves as the Associate Vice President for University Housing and Dining at The University of Texas at Austin, with over 30 years of experience in student affairs. She is an established leader in staff development, strategic planning, construction and facility management, and contract negotiations.