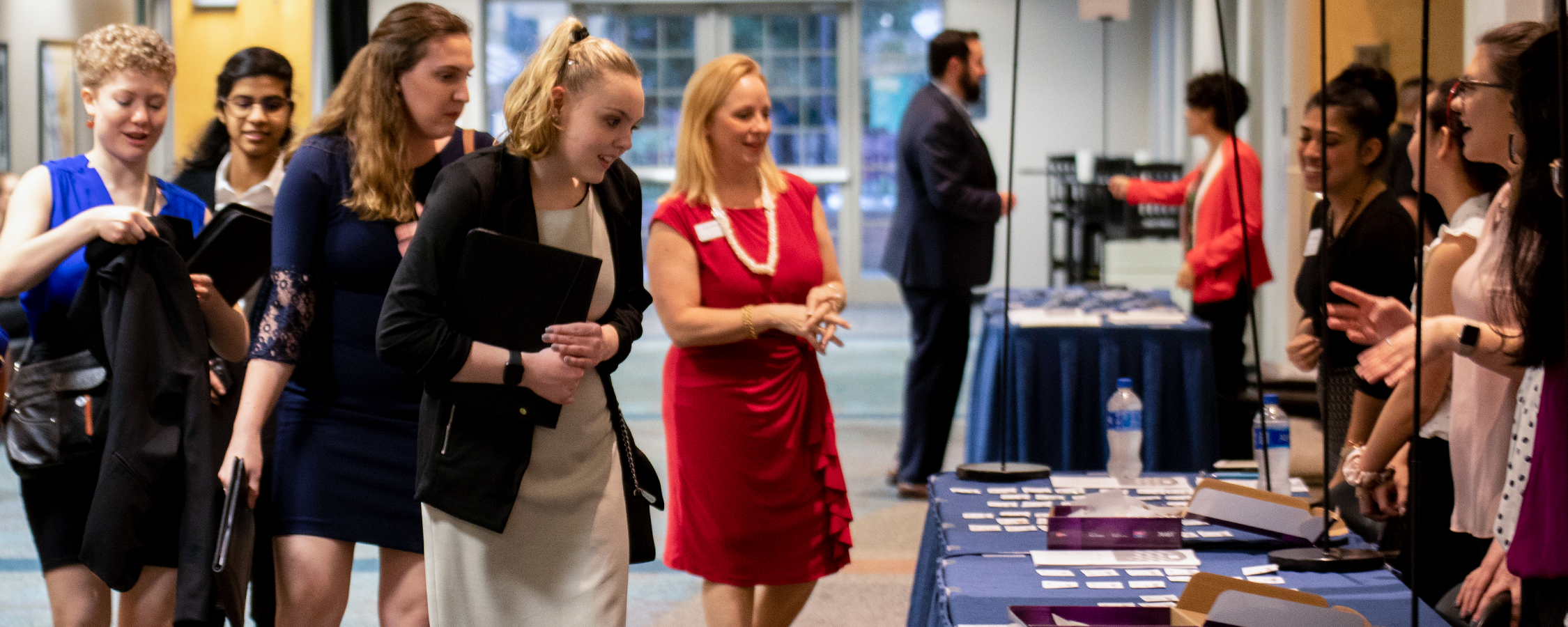 Our summer conference program opens our residence halls to university guests and university co-sponsored conferences and camps. Whether your group wishes to stay for a few days or a few weeks, guests can be housed conveniently on campus from late May through mid-August. Plan a conference using our comprehensive guide, and learn about overnight accommodations and meal plans. If you have any questions about summer conferences, please email our Conference and Event Services team.
Planning a Conference
Our team will guide you through the reservation, check-in, departure and billing processes as they work to accommodate your housing, dining and meeting space needs. See our summer conference timeline for key tasks and dates when planning a conference, and below for rates and registration details. Looking to plan a conference for summer 2023? Our conference request form will be published on Tuesday, Nov. 1.
Summer Conference Housing Agreement Form

All conferences are required to complete an agreement form to stay on campus. Once the reservation form has been completed and approved by the manager for conference services, the agreement form will be sent to the conference organizer.The agreement form must be signed by the conference organizer, sponsoring university dean or vice president and the manager for conference services.
Room Rates

Summer 2023 Rates - University Service

Room rates include bed sheets, blankets and pillows.

| Nightly rate per person | Room Type |
| --- | --- |
| $27 | double shared room; community, connecting or private bath |
| $54 | single room; community, connecting or private bath |

 

Summer 2023 - Full Service

Room rates include bed sheets, blankets, pillows, bar of hand soap and daily towel service.

| Nightly rate per person | Room Type |
| --- | --- |
| $45 | double shared room; community, connecting or private bath |
| $90 | single room; community, connecting or private bath |
Meal Plans

All conferences are required to have a meal plan. We offer unlimited or customizable meal plans, designed to suit your needs. Please email our Conference and Event Services team to build your meal plan, discuss guest or commuter meal cards, and, if interested, review catering options from our in-house caterer, Forty Acres Catering.

Any unused conference meal plan funds cannot be transferred or refunded to a group or individual. The Bevo Pay program is unavailable for summer conferences.
About Our Halls
Our overnight accommodations are furnished with two twin XL beds, two desks, two chairs, a closet and a combination microwave-refrigerator. While some rooms feature private or connecting bathrooms, most of our residential halls have shared bathrooms located along the hallway. Our halls are located in the north and south parts of campus. There is a 24-hour desk in each area to address all participant needs. Meeting space is also available in some areas.
Summer Agreement Guidelines and Policies

Conference organizers, sponsoring departments, participants and guests are expected to follow our guidelines and policies throughout their group's stay within the residence halls and other UHD locations.
Building Security

The residence halls are equipped with a secure access system. At housing check-in, participants will be issued a conference ID card which will allow access onto the floor assigned to their conference.
Residence Hall Common Areas

There are some areas available for use by all conference participants, including lounges and lobbies. These areas are meant to be enjoyed by all the conference groups in attendance, and therefore are not available for reservations. Please respect the rights of other conference groups to use these areas, as well.
Meeting Rooms

All conference groups (except for-profit organizations) are able to reserve classrooms on campus for free through your university sponsor and the Registrar's Office. Please begin working on these requests in the spring to reserve your rooms.

There is a fee to use event spaces on campus, including auditoriums and multi-purpose rooms. Conference organizers should work with their sponsor or the Conference and Event Services team for recommended areas based on their needs. Please see our Meeting Rooms page for additional information.
Payments
No down payment or deposits are due when booking the conference, and any questions or concerns regarding payment should be discussed with the Conference Services team at the time reservations are made.
Policies

Any questions regarding the final billing statement should be communicated to our office immediately, allowing sufficient time to meet the original stated due date. Failure to pay on time may result in referral for collection with an added assessment of 33% of the housing and dining total. Returned checks will be assessed a $25 fee by the university. All billing needs to be finalized within 10 business days of receiving the invoice, or by August 10.

Payment for any and all conference services are made by one of the three methods below.
Individual Payment

Participants register for housing and meals as individuals. Our team processes registrations and payments, and sends confirmation for reservation requests received at least two weeks prior to the conference. Full payment is made by individuals at the time of reservation. A processing fee of $50 is charged for cancellations or no-shows. Any charges for the conference beyond individual housing registrations (i.e., damages, catering, etc.) will be billed to the conference.
Central Billing

The conference organizer pays all conference charges by check or credit card (American Express, Discover, Visa or MasterCard). A statement is sent to the conference organizer within five business days of the conference check-out date. Payment is due five business days from the statement date. Payments not received by the due date are subject to late payment and collection fees. An advance payment schedule is required for new and co-sponsored conferences.
Transfer of Funds

Conference charges are paid by transfer of funds from a university account. Charges are processed within five business days of the conference check-out date. Charges are posted to the account number given by the conference organizer. The account number must be valid for the type of charges made to it and the account must be active with a sufficient balance to cover the conference charges. We will verify this account information before we send a statement.
Campus Services (Non-UHD)
Austin Visitor Resource

If you're looking to explore the university and Austin community, look into our family and visitor resources for transportation information, tours, places to eat and more.
Wireless Access for Conference Participants, Visitors and Sponsored Guests

Visitors to campus have two options for Wi-Fi Internet access:

utguest: no account needed
eduroam: account at participating institution needed

How to use utguest:
From your Wi-Fi settings, select utguest from the list of available networks.

There are no accounts, codes, coupons or click-throughs needed. utguest is an "open Wi-Fi network," meaning there is no encryption support or means of contacting you if there is a problem with the device. Learn more at https://utguest.org.

Limited support for connecting your devices is available from the ITS Service Desk (512-475-9400, help@its.utexas.edu).
Parking

If you want parking on campus for your event or conference, please email the Event Parking team at least two weeks before the conference to coordinate.

UT ADA permits are required weekdays from 7:30 a.m. until 4 p.m. and on weekends.
Recreational Sports Facilities

Contact your conference coordinator if you want to arrange an event for your conference at one of the Recreational Sports facilities on campus. Availability of UT RecSports facilities is very limited. Requests for use of the facilities should be submitted as early in the conference planning process as possible. UT RecSports staff determines approval of all requests, subject to scheduling priority. Individual usage of facilities during regular building hours may be arranged. Usage fees for individuals is $10/day or $40/five days. Requests for use of sport and recreation facilities for conference participants must be submitted at least two weeks in advance to be considered by UT RecSports staff. Visit https://www.utrecsports.org/ for more information about our facilities.
University Health Services

University Health Services can provide medical services for non-life-threatening illness or injuries to conference participants on a contractual basis with individual programs. Each program must be sponsored by a UT Austin department, and a valid UT Austin account number must be provided on the contract between the program and UHS. There are charges for services provided at UHS. A specific UHS signed parental release form is required for treatment of minors. This consent form also requires a signed confirmation that the parent/guardian has read the UHS Notice of Privacy Practices. Both forms are available in physical and electronic forms. Conference organizers are responsible for distribution of forms to and collection of forms from parents/guardians. Email UHS for more information.