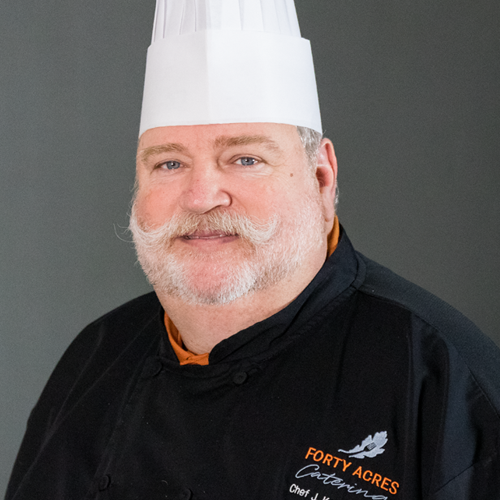 Chef J. Keith Morrison is the Director of Culinary. He oversees culinary operations, purchasing, and nutrition and wellness. He has worked all over the world and has experience in many culinary industries, including fine dining, catering and higher education.
Keith graduated from the Culinary Institute of America and apprenticed in Zurich, Switzerland. He holds a professional chef certification through the Culinary Institute. Keith served as executive chef at resorts in Grand Cayman, World Bank in Washington D.C. and Duke University. He also held corporate chef positions with Sodexo, Capital One, Aramark, Arbor Company and Leisure Care.
Throughout his career, Keith has been featured in trade magazines and newspapers. He competed in Aramark's Culinary Excellence competition and earned first place.
Contact Information
Phone:
Campus location: