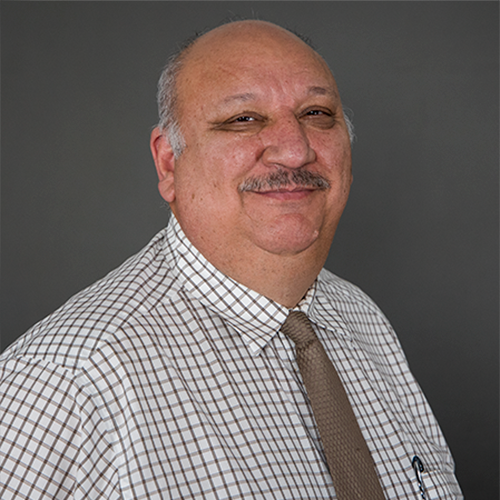 Director

Residential Facilities Operations
Jesus "Chuy" Reza is the Director of Residential Facilities Operations. He manages the building services, maintenance, and security teams in the residence halls, 2400 Nueces, Dobie Twenty 21 and University Apartments.
Over 40 years in the maintenance field, Chuy has worked in construction, refrigeration and remodeling. He holds an associate's degree in refrigeration and HVAC technology from Western Technical College in El Paso, Texas. Chuy is also a Certified Educational Facilities Professional.
Chuy has been with UHD for over 20 years. He previously served as the facility maintenance manager for Kinsolving and Jester. Prior to joining UHD, he worked for 10 years on the facilities maintenance team at the El Paso Times building where he ultimately held the role of assistant director.
Contact Information
Phone:
Campus location: