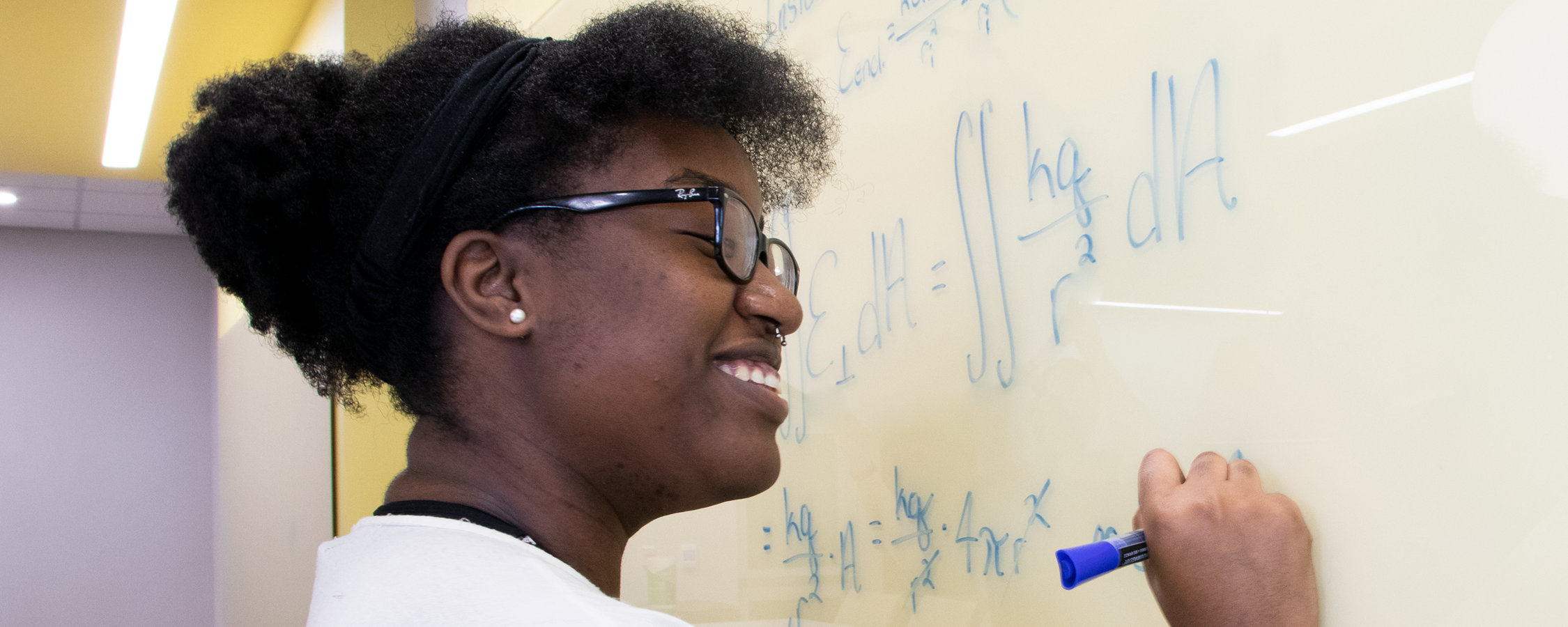 Learn and discover outside the classroom with dynamic opportunities offered to residents living in our halls. Whether building future workplace competencies through the residential curriculum or connecting with a professor over dinner via our Faculty Engagement Program, when you live here you truly have access to more.
Learning Opportunities
S.T.E.E.R. (Strategies That Educate and Engage our Residents)

University Housing and Dining employs a residential curriculum that places emphasis on student learning and shapes the overall student experience. The program, known as S.T.E.E.R. (Strategies That Educate and Engage Residents), is tied to the university's mission, culture and purpose. The comprehensive learning curriculum is geared toward helping residents develop personally, socially and professionally.

S.T.E.E.R. encompasses three learning goals:
1.    Use appropriate self-management strategies
2.    Engage in community
3.    Demonstrate cultural competency

By achieving these goals, residents become responsible and culturally competent community members by learning to manage their academic, financial and interpersonal affairs. Residents are also given the tools they need to build and maintain positive relationships, and recognize their contributions and impact on their community as a whole. They gain the valuable skills of being open-minded and flexible with the ultimate goal of having a positive impact on others and society.

In today's global world the S.T.E.E.R. curriculum provides students with applicable competencies for the workplace and their future. 
LC3 (Longhorns for a Culturally Competent Campus)

Longhorns for a Culturally Competent Campus (LC3) is a free, 10-week workshop series designed to help students improve their cultural competency and interpersonal interaction skills. After participating in LC3, students will be better able to:

 • Foster cultural self-efficacy
 • Enhance cultural awareness
 • Develop contextual cultural communication skills
 • Strengthen self-regulation

LC3 is offered during the fall and spring semesters to UT students.
LC4 (Longhorns for a Culturally Competent Campus Club)

The Longhorns for a Culturally Competent Campus Club (LC4) is the student organization made up of the LC3 experience. The purpose of this organization is to:

 • Mentor and support students currently in University Housing and Dining's Longhorns for a Culturally Competent Campus (LC3) program
 • Promote interest in the LC3 program
 • Help students on UT Austin campus better communicate through intercultural differences

Each semester, LC4 hosts a series of programs and events that promote developing cultural competency and learning to communicate across differences.
L.I.V.E. Podcast

University Housing and Dining has a podcast that highlights the leadership opportunities, creative ideas, and exploratory initiatives set forth by UT students, faculty, and staff. L.I.V.E. (Leadership, Innovation, Ventures, and Entrepreneurship) exists because we want to take the ideas, learning opportunities, and traditional programs out of the residence halls and put them in a place where everyone can engage with them at their own pace.

Find the podcast at the following sites:
Faculty Engagement Program

The Faculty Engagement Program provides an open community within the residence halls for faculty-student engagement in a relaxed setting. Faculty Mentors are paired with Resident Assistants to plan programming for student residents throughout the year, facilitating a greater student understanding of the academic process and involving faculty in a new out-of-classroom experience with students.