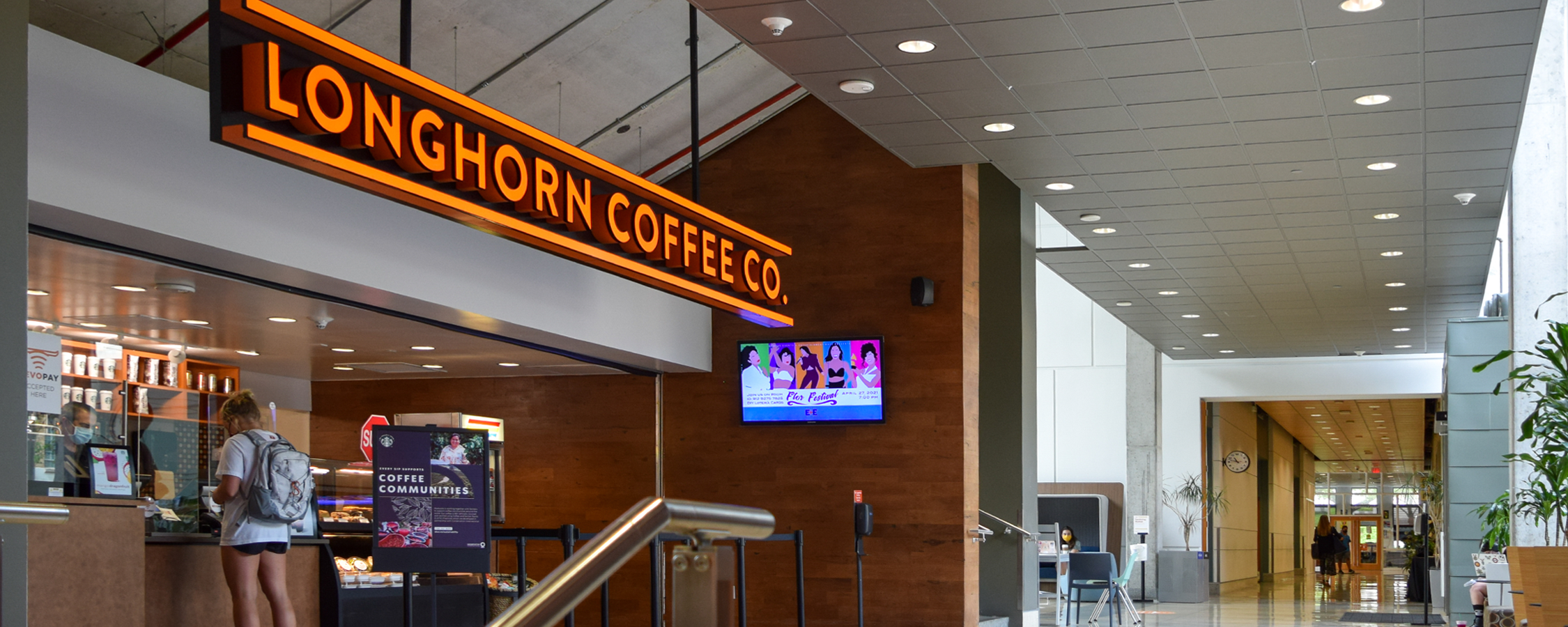 Longhorn Hospitality is a Division of Student Affairs initiative designed to better meet the dining needs of students, staff, faculty and campus visitors by expanding dining options and providing a streamlined catering experience for the campus community. All are welcome.
Visit the University Unions website for hours of operations and additional info pertaining to the Texas Union and WCP Student Activity Center locations. Not all locations accept Dine In Dollars.
WCP Student Activity Center
Perry-Castañeda Library (PCL)
Short Description
Order Starbucks beverages and quick food options on the ground floor of the Perry-Castañeda Library.
Short Description
Power your day with quick bites and Ruta Maya coffee at this conveniently located coffee shop in Welch Hall.