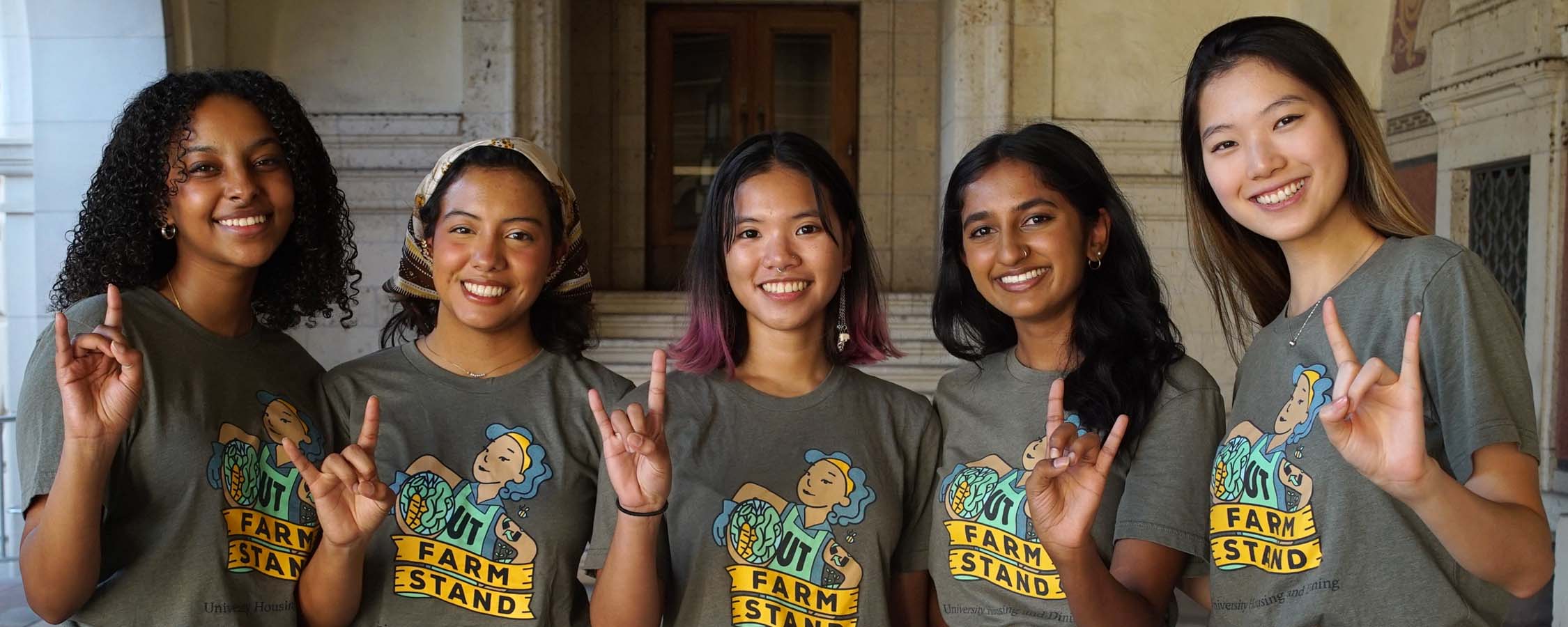 Explore how our Zero Waste team works to reduce our environmental impact through education and data collection. The team focuses on the effects of food waste, which is a critical and often overlooked element in a sustainable food system, and educating the campus community on zero waste issues. 
Food Waste
Food waste can occur at different points along the food supply chain. The food supply chain includes everything from farming and production, processing, distribution, storage, retail and consumption. Institutions and households generate about 51% of total waste from the food supply chain. This type of food waste is what most of us can control and can work to cut back on.
Plate Waste
For over a decade, our department has engaged in data surveys to map the trends of edible food waste in our dining facilities by collecting studies on all edible food left on dishware when it goes through the dish return. This data has informed several strategies implemented to reduce waste in our dining halls, including eliminating the use of dining trays.
Accordingly, plate waste studies continue to show a steady decline in waste. But to achieve our zero waste goals, we need your help. According to a recent study, the average Longhorn wasted 1.5 ounces of food every time they visited J2 or Kins Dining. Although 1.5 ounces is equal to a slice of bread, in culmination this waste totals 30 tons per year – the equivalent of 35 Bevos.
An easy way to get involved and help lessen this waste is to only take what you think you will eat. Know you'll always have the opportunity to go back for seconds and eat as much food as you'd like.
Zero Waste Hero
UT Austin's Zero Waste Hero Certification is a self-paced program on Canvas that provides a unique opportunity for current UT students to prepare to be role models for others and learn more about zero waste on campus. Students will learn about a variety of zero waste topics at their own pace, including recycling, reducing food waste, composting and more. This knowledge is then reinforced through individual practice opportunities and UT Action Hours. This free certification is co-managed by Resource Recovery and University Housing and Dining with developmental funding from Green Fund. Learn more and sign up for the program through Resource Recovery.