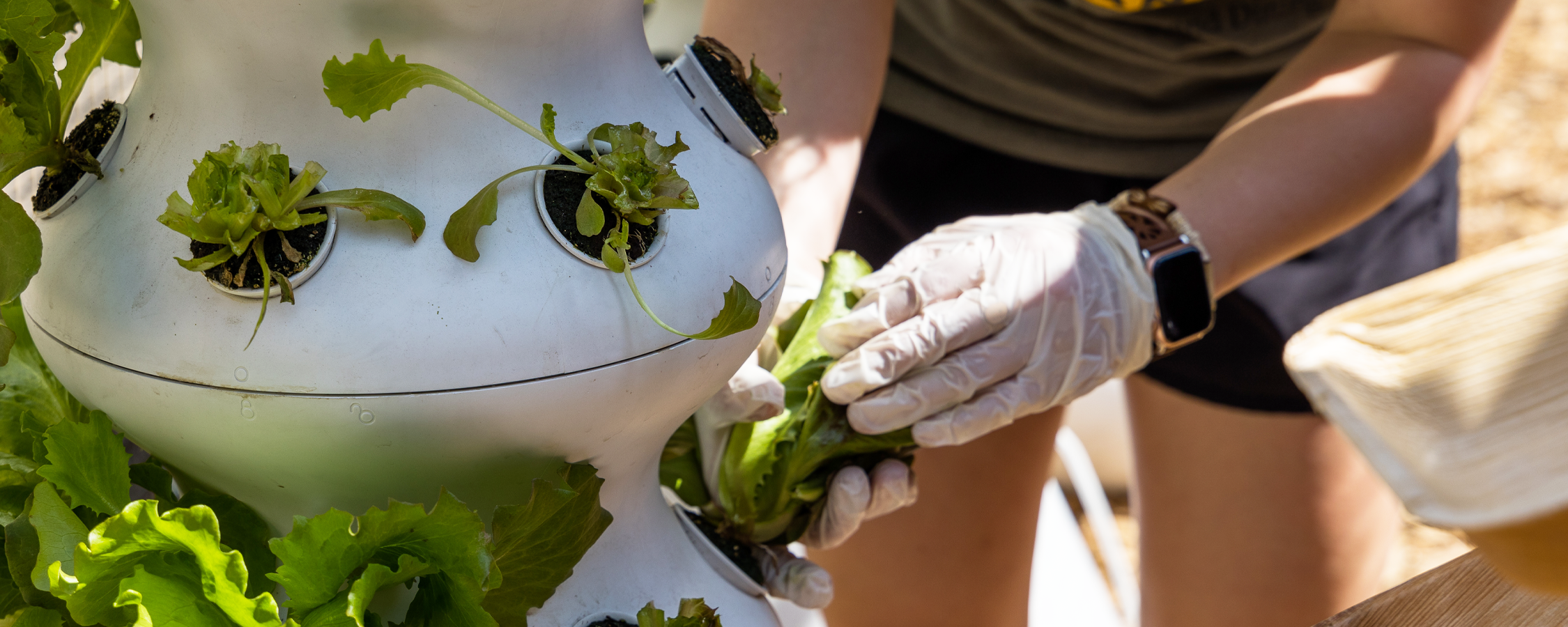 Get involved with sustainability initiatives on campus by volunteering with us. We provide several volunteer opportunities in different areas of UT Farm Stand.
Markets
UT Farm Stand markets are biweekly events where the campus community can purchase locally sourced food. Volunteer by helping us set up, take down and teach others about local food.
Gardens
Our on-campus gardens are in the Kinsolving courtyard and behind Brackenridge Hall, next to Jester Center. Students can attend educational work days and learn tasks such as planting, composting and harvesting. No experience is required to volunteer in the gardens.
Zero Waste
Our Zero Waste team tackles food waste by conducting plate waste studies in the dining halls and advancing a closed-loop system on campus by composting food scraps. Volunteer at one of our plate waste studies or at our newly launched compost garden.
Sign up for the UT Farm Stand newsletter to receive regular volunteering news and updates directly to your inbox.
Follow UT Farm Stand on Instagram for the most up-to-date volunteer and work days.