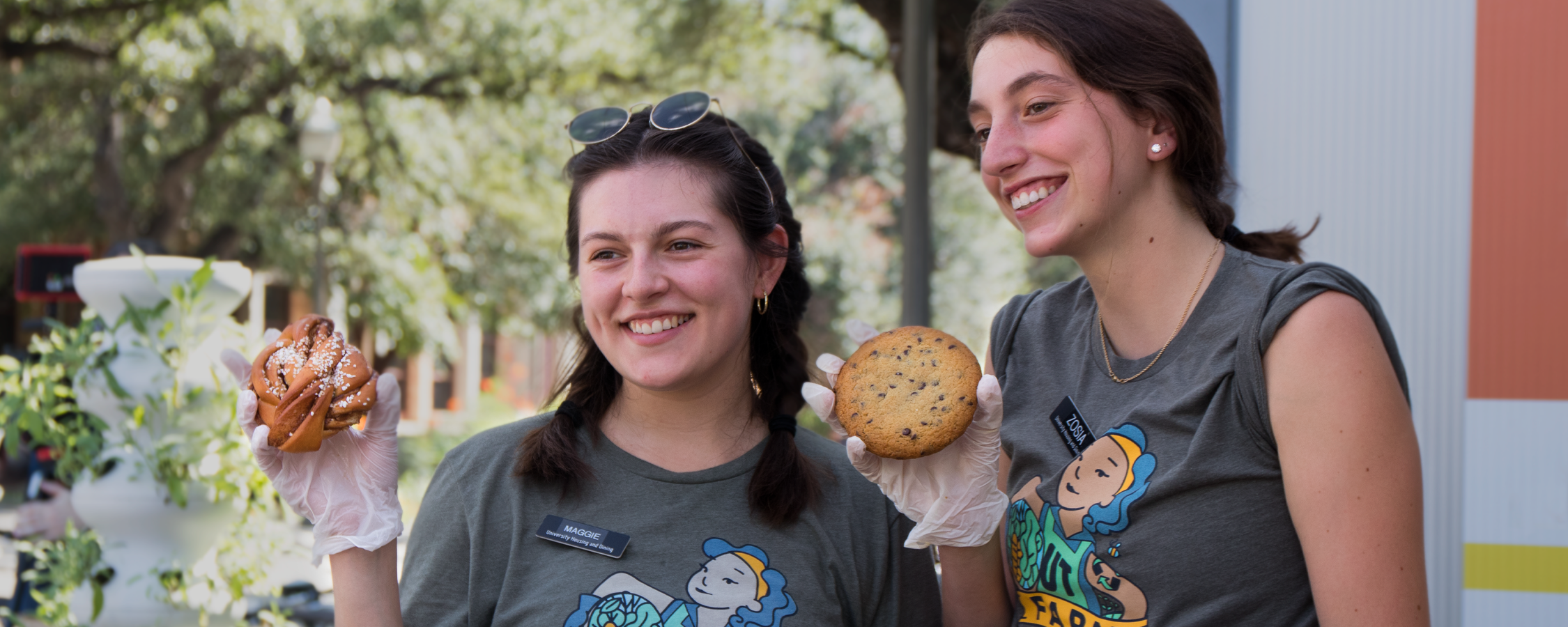 Discover more about our markets showcasing campus-grown and locally sourced foods. Entirely student-led, these markets make nutritious, sustainable foods accessible to our campus community and serve to demonstrate the value of supporting our local economy and our farmers.
About Our Markets
Our markets take place every other Wednesday during the fall and spring terms at Jester Plaza on 21st and Speedway from 11 a.m. – 3 p.m. We offer produce grown in our campus gardens, foods sourced from various Texas farms and sustainable personal care products. In our effort to make affordable and nutritious food accessible, all of our food items are sold at discounted rates.
Follow UT Farm Stand on Instagram to find out what seasonal groceries we'll have in stock before you head to the market. Please reach out to our sustainability team with any questions.
Our Story
The UT Farm Stand program began in 2015 when a group of students proposed a cost-effective farmer's market on campus and then partnered with our department to make it a reality. Originally planned for a single semester, UT Farm Stand held its first market day on the East Mall in February 2016. Since then, the program has grown to include all aspects of the sustainable food cycle – from gardening to zero waste – and now holds biweekly markets every semester, which thrive thanks to dozens of student assistants, hundreds of student volunteers and thousands of supporters.
Photo Gallery