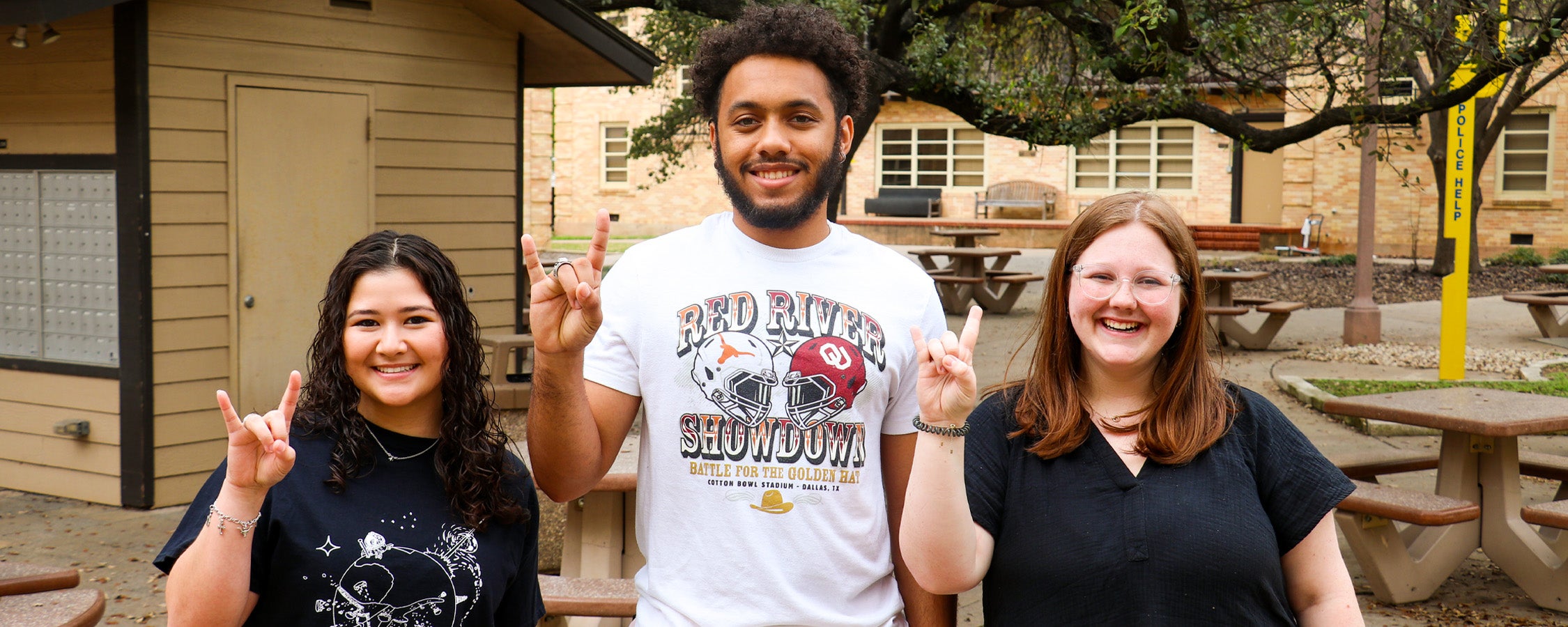 Heat up your wallet this summer and work for our residence life or facilities teams as a student assistant. Our summer jobs are fun, hands-on and conveniently located. Review the application process, view current positions and enrich our team by applying today.
Featured Job Opportunities
Conference Assistant

Our Summer Conferences team is hiring student staff to assist conference coordinators and staff in welcoming our summer guests to our residence halls.

Details

Position runs early May to mid-August
Work up to 25 hours per week (potentially more during peak periods) helping full-time staff operate the residence halls and provide service and assistance to summer guests
Monthly stipend of $434
Declining meal plan balance of $900 Dine In Dollars and $300 Bevo Pay funds
Occupy a one-bed space within a shared room in a designated residence hall

Responsibilities

Serve as an advisor and resource to conference attendees
Assist in the administrative operation of conference-occupied residence halls
Provide desk staff coverage during evenings and weekends
Assist with conference turnover
Perform on-call duty for conference-occupied facilities, including overnights.
Assist with check-ins and checkouts, and key and room inventories
Help preparation for and service to summer conference groups
Perform other duties as requested by conference coordinators and staff

Learn more about the position and apply online. Apply by the priority deadline, Friday, March 17 to
ensure your application gets the first look.
Student Facilities Assistant

Our Facilities team is hiring student staff to help them perform maintenance in our facilities and buildings to prepare for summer and fall occupancy. No previous experience is necessary – our skilled facilities team will teach you everything you need to know.

Details

$13/hour
Work up to 40 hours per week as a painter, building attendant or maintenance worker
Positions run from May through end of summer

Responsibilities

Cleaning rooms, offices, lobbies, hallways and other areas within our facilities to prepare for summer and fall occupancy
Preparing banquet and meeting rooms for conferences
Changing air filters
Installing bulletin boards
Utilizing a work order system
Inspecting and cleaning mechanical rooms
Assisting in make-ready tasks to prepare rooms for occupancy
Performing and/or assisting Mechanic Technician in the repairs of plumbing, electrical, HVAC, painting, carpentry and other trades as needed or qualified

You can apply by submitting the English application or Spanish application. If you have questions, email our human resources team or call 512-471-5031.