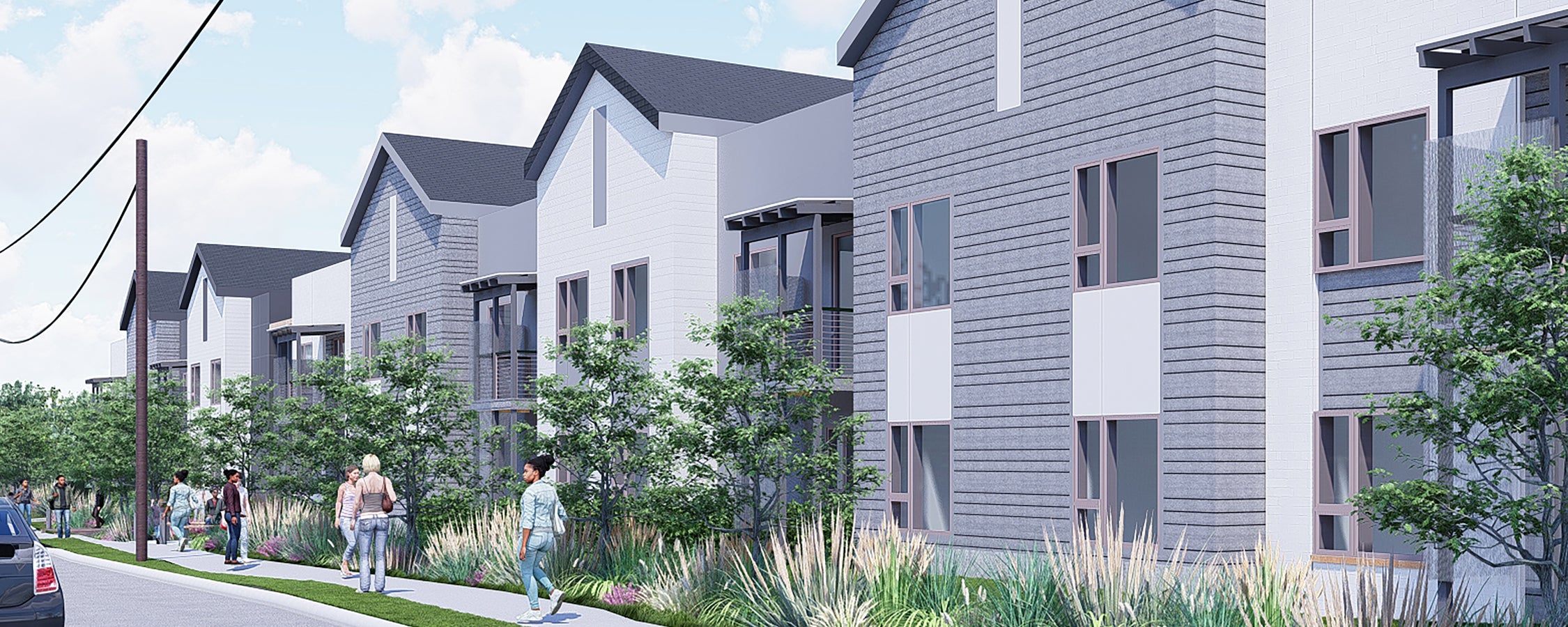 View the comprehensive rate details, billing and payment information for East Campus Graduate Apartments.
Current Rates
East Campus Graduate Apartments Rates for 2024-25

The following rates are paid monthly and include cost of room, all utilities (electricity and water), laundry, internet and trash service. The rates below are per person.

| Apartment Type | Rate* |
| --- | --- |
| Studio | $1,275 |
| 1 Bedroom / 1 Bathroom | $1,550 |
| 2 Bedroom / 2 Bathroom | $1,175 |

*The 2024-25 rates are preliminary. Final rates will not exceed these amounts and are subject to review and approval by the UT System.
Billing and Payment Info
Housing Payment

Once you are offered a contract at East Campus Graduate Apartments, you will need to provide a $300 advance payment in order to sign your contract. Be sure to satisfy this advance payment, as well as sign and return your contract, by the contract offer expiration date to secure your occupancy.

Monthly payment is due on the first of the month and late after the fifth of the month. We will send an email reminder to you a few days before payment is due. Financial aid is applied each term before classes start. Payments may be submitted electronically through the UT Direct system, delivered in person to the Cashier's Office, or mailed to us directly via public (USPS) or private (UPS, FedEx) carriers. All checks must be made payable to the University of Texas at Austin and include your name and EID. As with tuition bills, an eProxy can be authorized to view and pay a student housing bill.
View Your Payment Plan

Go to View Your Payment Plan. From this page you will be able to see billing options and transaction details. If you want to print your bill for your records, look for the "View a printable version of your bill" button.
Late Fees

Payment are considered late 5 days after the payment due date. If payment is received after the fifth of the month, or if it is less than the full amount due, a late fee of $50 will be charged to your account, and a hold may be placed against your registration, degree conferment and official transcripts.
Payment Information

Students can authorize an eProxy to pay and view the status of their housing bill. Learn more about the eProxy process.

Students can pay in person using cash, personal check, cashier's check or money order at the Cashier's Office in Main Building, Room 8, Monday through Friday 9 a.m. – 4 p.m.

Students can also pay online via What I Owe using an e-check, electronic funds transfer or card payment (Visa, Mastercard, Discover and American Express). There is a 2.3% convenience fee for card payments.

Students can mail payments. Checks should be made out to The University of Texas at Austin and include the student's name and EID on the check.

Checks and money orders can be mailed via USPS to University Housing and Dining, PO Box 7666, Austin, TX 78713.

If mailing via UPS/FedEx/other private carriers, address to University Housing and Dining, 200 W. Dean Keeton St., Austin, TX 78712.