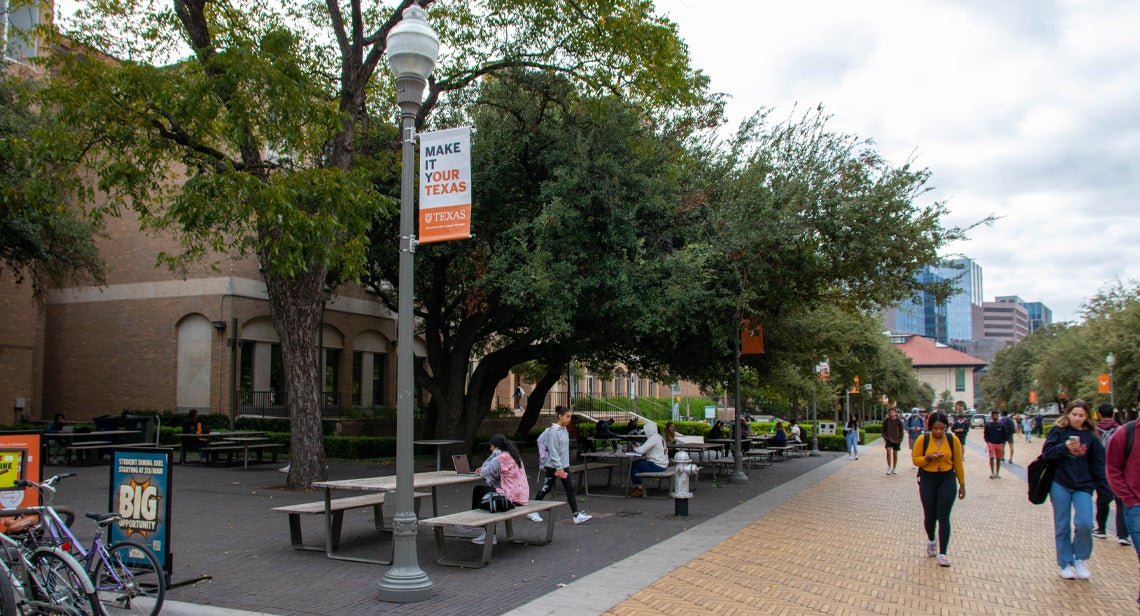 Swing by Jester Plaza to commemorate World AIDS Day with resources, ribbons, activities and giveaways. This annual event is in partnership with the Gender and Sexuality Center and Longhorn Wellness Center.
Thursday, Dec. 1, 11 a.m. – 1 p.m., Jester Plaza (21st and Speedway)
Event Details
Date and Time
Dec. 1, 2022, 11 a.m. to 1 p.m.
Location
Jester Corner (21st and Speedway)