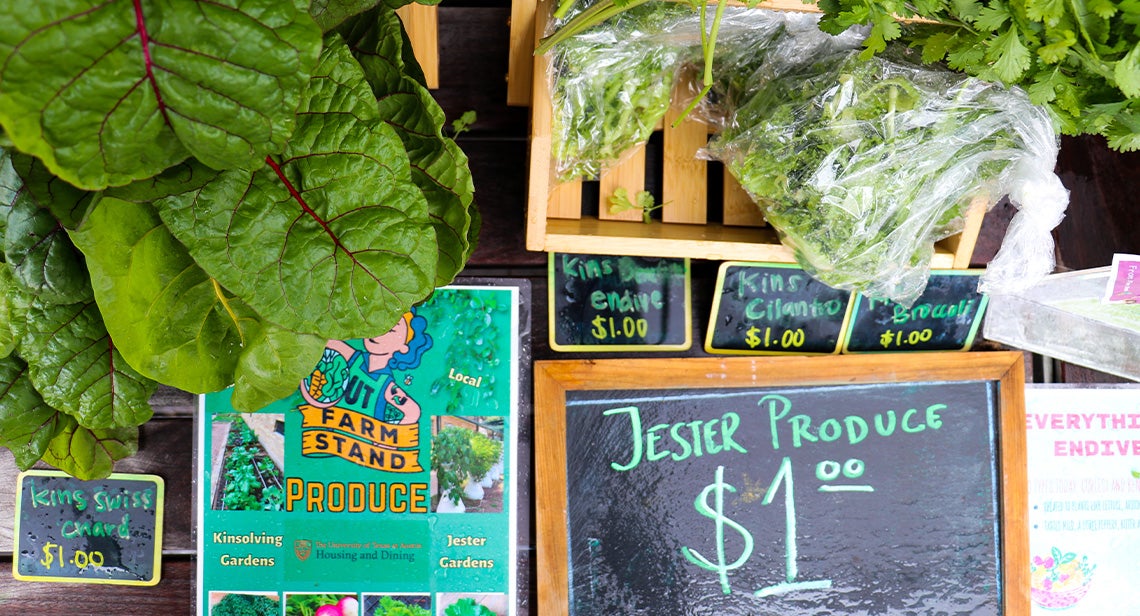 Visit UT Farm Stand's on-campus markets to purchase local and sustainably grown produce, bread, honey and their famous hibiscus tea. BYOBags and stock up on seasonal groceries.
You can follow UT Farm Stand on Instagram to find out what seasonal groceries they'll be selling before you head to the market.
Wednesday, Nov. 29, 11 a.m. – 3 p.m., Jester Corner (21st and Speedway)
Event Details
Date and Time
Wednesday, Nov. 29, 2023, 11 a.m. to 3 p.m.
Location
Jester Corner (21st and Speedway)