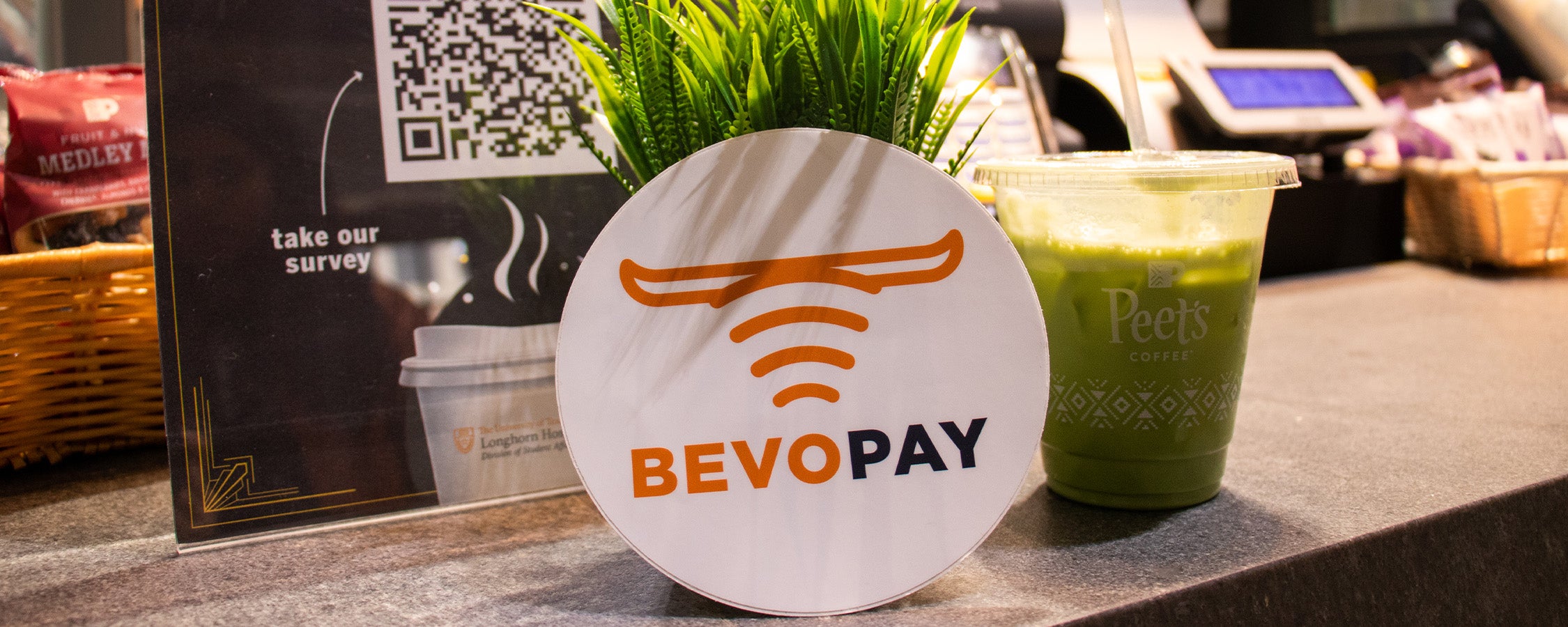 Find out how your business or department can join Bevo Pay and access resources for current merchants.
About Bevo Pay
Bevo Pay is a cashless form of payment accessible through UT students' ID cards. Any UT student can participate and every student living in an on-campus residence hall receives $200 in Bevo Pay. Bevo Pay generates over $5 million in sales and includes both on and off campus merchants.
Merchant Benefits
There are many benefits for Bevo Pay merchants including:
Drive more sales by accepting Bevo Pay
Reach UT students through the Bevo Pay platform
Improve your payment options
List your business on the Bevo Pay website (name, logo, website link, phone number, location on map)
Access exclusive promotional opportunities
Become a Merchant
Any off-campus merchant or on-campus department is eligible to join the Bevo Pay program. If you are interested in joining, please call 512-471-6318 or email the Bevo Pay team for more information.
All vendors adhere to the Bevo Pay Merchant Agreement when they become merchants. It is a Microsoft Word document that you will need to save to your computer by clicking on the link above and selecting "Save As". Then, fill in the blanks and print.
Promotional Opportunities
Point of purchase marketing materials

Window decals, point of sale signs and posters are available to display at your business location(s). Please contact the Bevo Pay team to request these materials.
Cross promotional opportunities

The Bevo Pay team participates in campus-wide student events, such as Party on the Plaza. The team will distribute coupons and merchandise from participating merchants. 200 items per merchant are required. If you are interested in providing giveaways for student events, please contact the Bevo Pay team.
Helpful Links for Merchants
All merchant links require a UT EID for access. Follow the UT EID process if you do not have one. For authorization to view transactions for your location, call 512-471-6318.
Check your business listing on the Bevo Pay Locations page. Click "Report a Problem" to submit an issue to our Bevo Pay office.