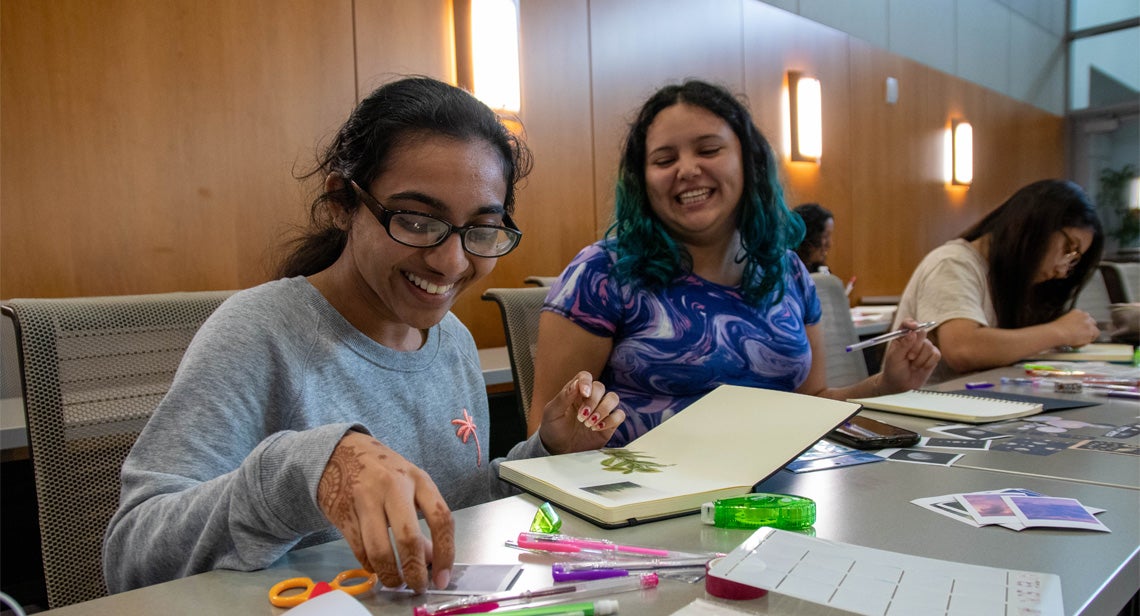 Join us and other Longhorns to create eye-catching keepsakes from a variety of crafting activities. Expect a mini scrapbooking station, bullet journals and materials to make friendship bracelets, origami and more.
Wednesday, Feb. 22, 6 – 8 p.m., San Jacinto Multipurpose Room
Event Details
Date and Time
Feb. 22, 2023, 6 to 8 p.m.
Location
San Jacinto Multipurpose Room