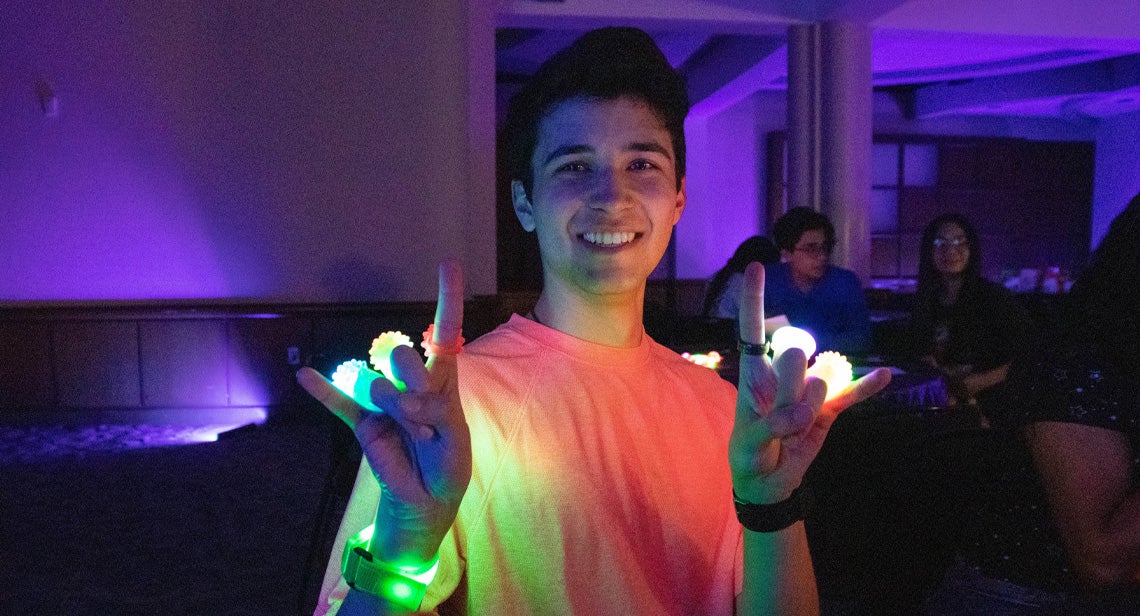 Play bingo under the black lights at this fun game night. Get ready for a dynamic evening of music, prizes and more – don't forget to wear neon or white!
Wednesday, April. 12, 7 – 8:30 p.m., WCP Legislative Assembly Room 2.302
Event Details
Date and Time
April 12, 2023, 7 to 8:30 p.m.
Location
WCP Legislative Assembly Room 2.302