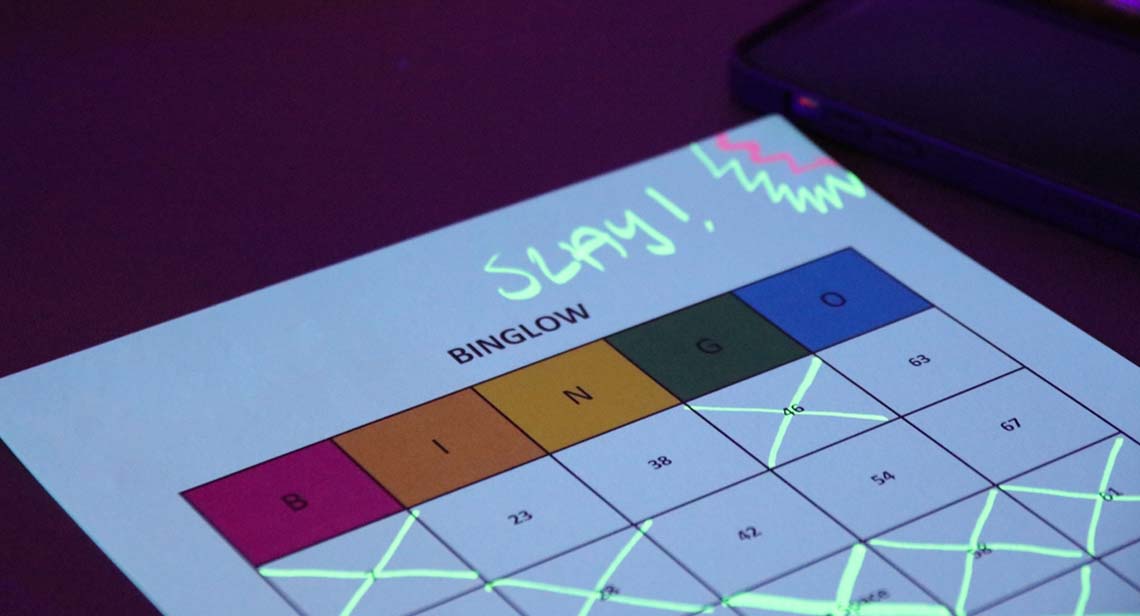 Get set to glow while playing bingo under the black lights. This high-octane event features prizes and a live DJ set – be sure to wear neon or white!
Tuesday, Sept. 27, 7:00 – 9:00 p.m., Texas Union Ballroom
Event Details
Date and Time
Sept. 27, 2022, 7 to 9 p.m.
Location
Texas Union Ballroom