University Housing and Dining (UHD) is dedicated to providing support to students with food allergies through education, staff training, and reasonable accommodations in an effort to create a safe and inclusive collegiate dining experience.
Food Allergy Support Team

When college life speeds up it can be tough to dine safely with a food allergy, but luckily, students don't have to do it alone. The Food Allergy Support Team (FAST), at University Housing and Dining, is here to help, offering educational materials, staff training, and potential dining and living accommodations to make managing a food allergy a little easier.
FAST members receive in-depth training on food allergies and are ServSafe Allergen certified through the National Restaurant Association. Students needing help or advice can find a team member by looking for the FAST logo on employee uniforms. Students can stay a step ahead of food allergies with support from FAST!
Fresh And Simple Tastes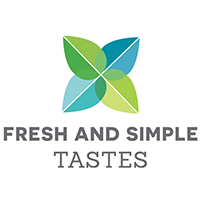 Fresh And Simple Tastes (FAST) is the newest line at Jester 2nd Floor Dining (J2), having opened in Fall 2016 to accommodate students with food allergies. The entire line is free of the top eight allergens and features lean proteins, gluten-free whole grains, and heart-healthy fats. Each dish is freshly prepared in a top eight allergen-free environment and cooked right on the serving line using in-season produce from the UHD campus gardens and local Austin farms.
The FAST line has a rotating menu, with a variety of different options at lunch and dinner to offer students a safe and quality dining experience. Anyone is welcome to dine at the FAST line, accommodations are not necessary!